GT-101 Power Amplifier
The Kit is Back!
Akitika LLC, creator of the Updatemydynaco kits, announces the GT-101 Stereo power amplifier kit. It delivers a total power of greater than 100 Watts for just $323+$25 shipping for the lower 48 states. The kit is designed for both great sound and easy assembly.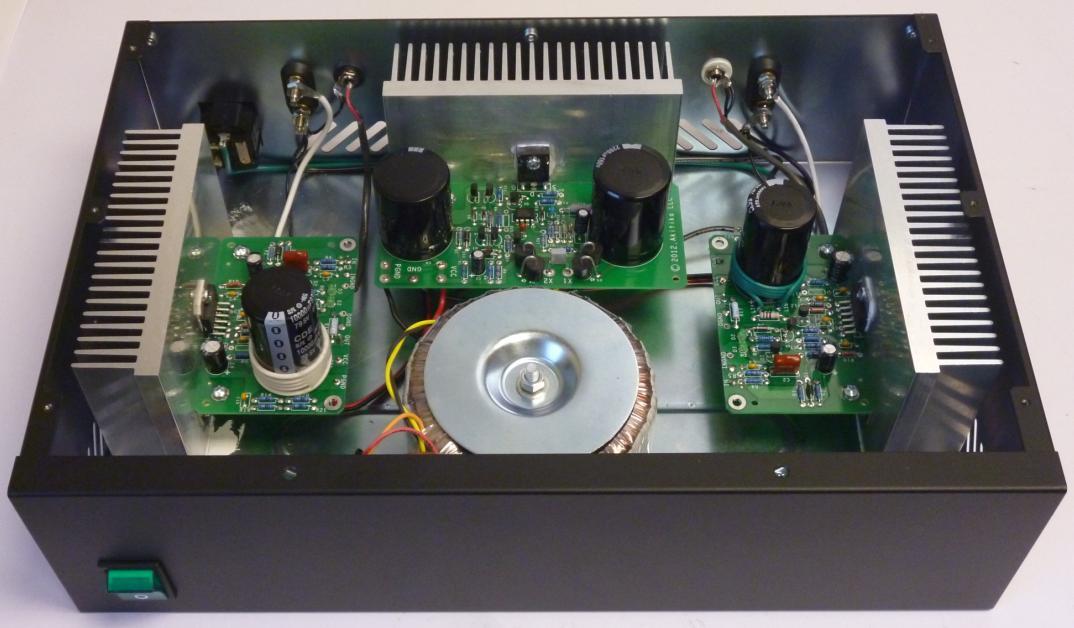 The GT-101 uses top quality components everywhere, and has a regulated power supply to assure peak performance independent of line voltage fluctuations. With its high input sensitivity, it can be easily paired with passive preamps for the ultimate in audiophile sound on a budget. It also works well with the usual active preamplifiers.
You may know Updatemydynaco from our line of upgrades and enhancements for the Dynaco Stereo 120 and PAT-4. We've taken an enhanced version of that technology and applied it to a from-the-ground-up kit. With our detailed manual and your time, you turn a carefully chosen complete kit of parts into the sweetest sound you'll ever make.
More Information About the GT-101
Click here to return to the home page.