The Stereo 150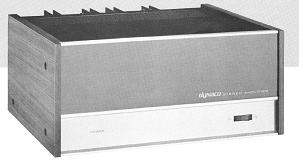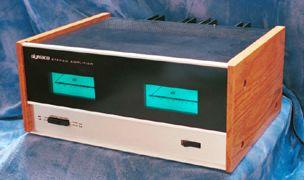 About the Stereo 150
By the time the Stereo 150 came out (around 1975), the venerable Stereo 120 had been in production a relatively long time. To modern eyes, the Stereo 120 would probably look a bit baroque. The Stereo 150 is a design that bears a strong resemblance to current day designs. Even so, certain common features of current day designs are missing.
PC-36 versions used a resistive load and bootstrap capacitor in the voltage amplifier stage
PC-43 versions used the more modern single transistor current source as the load for the voltage amplifier stage
Neither version used a current mirror to turn-around the input differential stage
Neither version used any input stage degeneration resistors, which gives it a slow (by modern standards) 5V/us slew rate
Lesser Known Facts About the Stereo 150
That there are two versions, distinguished by whether the amplifier board is either the PC-36 or the PC-43
The amplifier channels could be paralleled to produce a more powerful single channel amplifier. The manual quotes 150 Watts into 8 Ohms. At first this was confusing, because based on the +/-50 Volt rails, output power would max out at a theoretical 156.25 Watts into 8 Ohms. One of my customers, Mitchell, was kind enough to correct me on this point. A careful re-reading of the manual shows that upon converting to parallel mode, the power supply is also strapped to increase the B+ and B- from +/-50 to +/-63 Volts DC. That's enough to get to 150 Watts into 8 Ohms with some room to spare.
Speaker fuses were a part of the output protection scheme
It used a thermistor on the input that would decrease the amp's sensitivity if the output heatsinks got too warm
Schematics and Assembly Manuals
Facts and Measurements from My Stereo 150
Through the miracle of Ebay, and a very reasonable "Buy It Now" price, I now (11/30/2013) have my very own Stereo 150. Here are some quick thoughts and observations.
The big filter caps are 10,000 uF @ 80 Volts; They are 2 inches in diameter, and their cases are about 4.125" tall.
My amp is the earlier one, based on the PC-36 version of the amplifier PC board.
It arrived functional, and in good shape. It put out about 27 Volts RMS into 8 Ohms before clipping, about 91 Watts per channel (1 channel driven)
At idle, the rail voltage was +/- 49.5 Volts, very near the nominal +/-50 called out in the manual
At idle, the ripple was about 0.2 Volts peak to peak
With one channel putting out 90 Watts at 2 kHz, the ripple was 1.1 Volts peak to peak, dropping in about 6 milliseconds
27 Volts RMS=>27*1.414 volts peak, or 27*1.414/8=4.77 Amp peaks from the positive supply rail. That translates to 1/pi times that amount of DC current, or 1.52 Amps.
Assume the total current drain is about 1.6 Amps DC with one channel driven and the other idle. Then using Cdv/dt=I, we can solve for C=Idt/dv=1.6*0.006/1.1=8700 uF. Granted, that's a bit of a crude estimate, but the caps may have lost a little capacitance, or perhaps just had a wide tolerance
Original caps have screw terminals. Replacement screw terminal caps are quite expensive. You could do a dynamite capacitor arrangement with three 22 mm diameter caps (aggregate diameter of 22mm*2.1547=1.866 inches diameter, or 25mm*2.1547=2.12 inch diameter, which is a touch big, being 120 mils more than the nominal 2"